Northern Monk Northern Powerhouse Brew Series 2019
The Northern Powerhouse series is back for 2019! After the 2018 launch of the series and the glowing reviews (go read ours!) it received, it was an inevitability that this series was going to return. This time Wylam have handed the reins over to Northern Monk to collaborate with seven other Northern breweries to showcase a range of styles.
Some of the same breweries are here from last year which is no bad thing when they are some of the best breweries in the world. The breweries on display this year are: Track Brewing Co. (Manchester), North Brewing Co. (Leeds), Donzoko (Hartlepool), Wylam (Newcastle), Buxton (Buxton), Cloudwater (Manchester), and By The River Brew Co. (Newcastle). There are more breweries here I am familiar with compared to last year but still two (Donzoko and By The River) I'm yet to have any beers from.
As well as matching the stellar breweries from the previous year, the can design is also on par, if not better. I loved the abstract designs from last year that celebrated each city each respective brewer was from but the illustrations this year really help the cans stand out and give them all a unique feel. There's still enough in the designs for you to know they are all part of the same series though. I haven't studied the cans enough but assume the illustrations are some sort of callback to each city.
The only minor complaint I have is that instead of eight beers as per last year, we're one can less this time around but the price has stayed the same. It would've been nice to include a glass or something in the box - there were 8 slots after all.
As with every beer collection we review, brace yourself for the usual Expectations vs. Reality format below. Off we go…
All images below taken from HonestBrew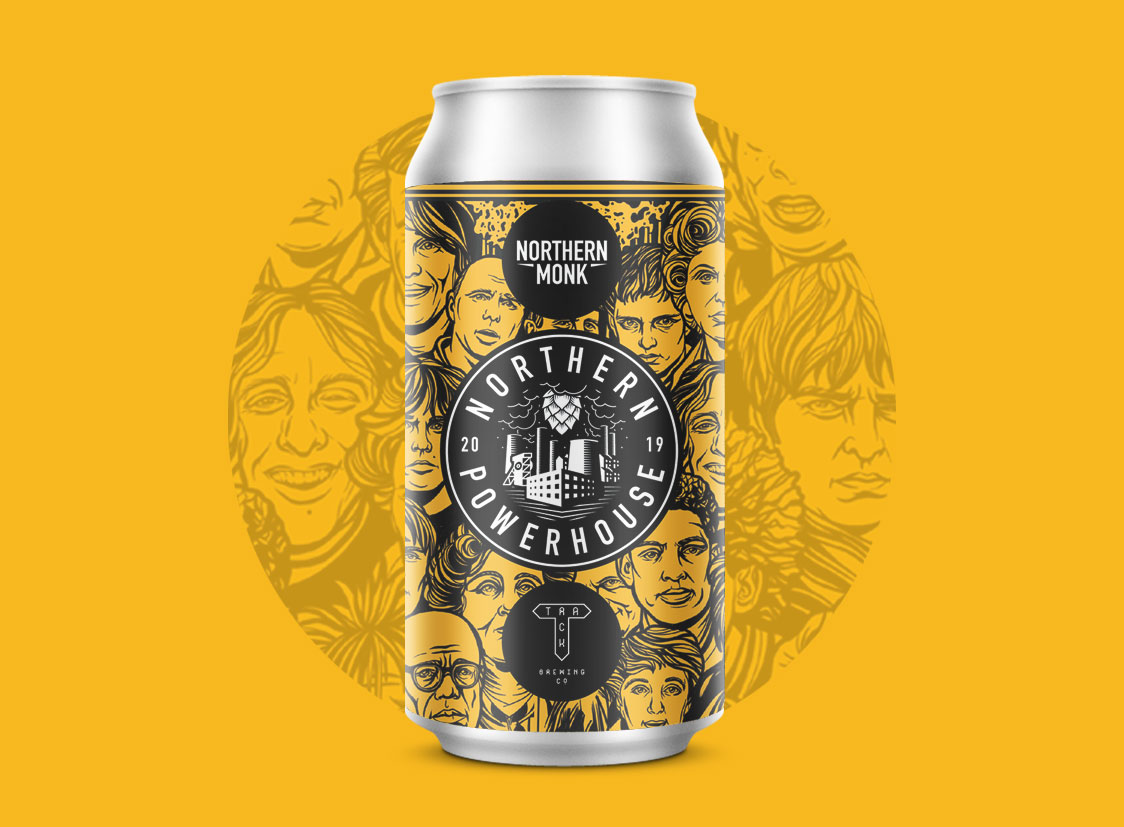 001 Small IPA 3.3% // Northern Monk x Track
What they say: We were delighted to get Track who are truly exemplary sessions brewers involved to put together the lightest of the Powerhouse beers. This small IPA is loaded with Citra, Ahtanum and Blanc hops for resinous tropical and stone fruit notes backed up by a floral, gooseberry finish over a robust malt bill designed to boost the beer beyond its restrained ABV.
Expectations: Low or no ABV beers are very much in vogue in 2019 so I'm not surprised to see one here. Track make some great session beers so I expect this to be on par. Tis the season for light, refreshing beers. It's almost like they planned it.
Reality: Yeah, this was good. I've said before that session IPAs are pretty uninspiring due to their ubiquity but I'll happily guzzle one down. Despite the low ABV, this was very flavourful and refreshing. Perfect Summer lunchtime beer!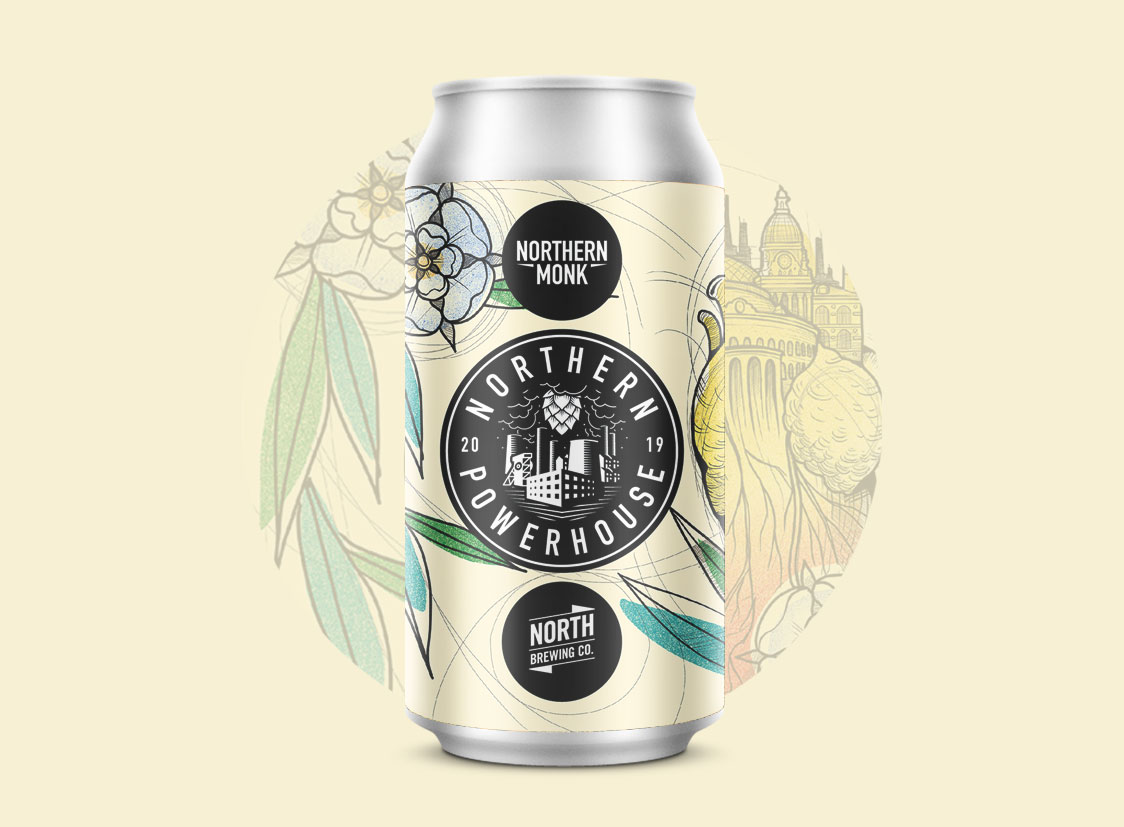 002 Triple Fruited Gose 4% // Northern Monk x North Brewing

What they say: Working with our Leeds neighbours North Brew Co, we put together this 'pinkest' of the fruit sours. Showcasing the fleshy cactus fruit prickly pear, we then backed it up with the zingy tropical notes of guava, a touch of tangy raspberry and rounded everything out with milk sugar and salt.
Expectations: North have built up a bit of reputation for making very good fruity gose but I've somehow not had one yet so happy to put that right with this. A good mixture of fruits should go well against the sour, saltiness of a gose. Colour me excited.
Reality: Worth the wait to try a triple fruited gose. This is delicious. The fruits compliment each other wonderfully and mask the sourness quite a lot. It almost tastes like squash and I feel like I could drink gallons of it. A very well put together beer.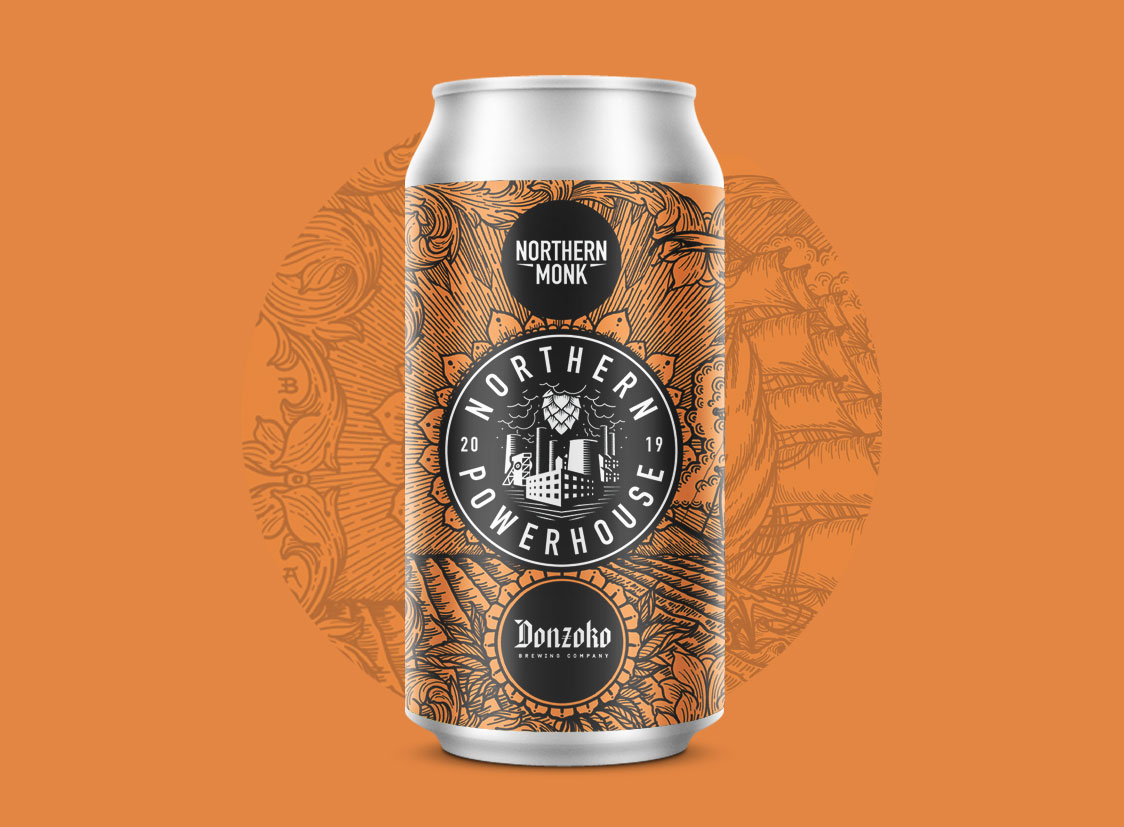 003 Bavarian Pilsner 4.7% // Northern Monk x Donzoko
What they say: A crisp, modern take on the Bavarian Pilsner with one of the up-and-coming brewers of the UK, Donzoko. A simple grist of German pilsner and vienna malt is supported by the floral, citrus notes of American Loral hops and stone fruit undertones from Hallertau Blanc.
Expectations: Another brewery building a reputation for a specific style of beer. Donzoko are a fairly new brewery but their lager/helles/pilsners are being raved about across the craft beer community. Again, I'm yet to try any of their wares so happy to again put that right here. Colour me excited. Again.
Reality: Bosh, this was excellent. Really, really crisp and really, really clean and really, really fresh. I was taken aback by how much I enjoyed this. Arguably more refreshing than water. I am definitely buying a Donzoko beer the next time I am in a bottleshop.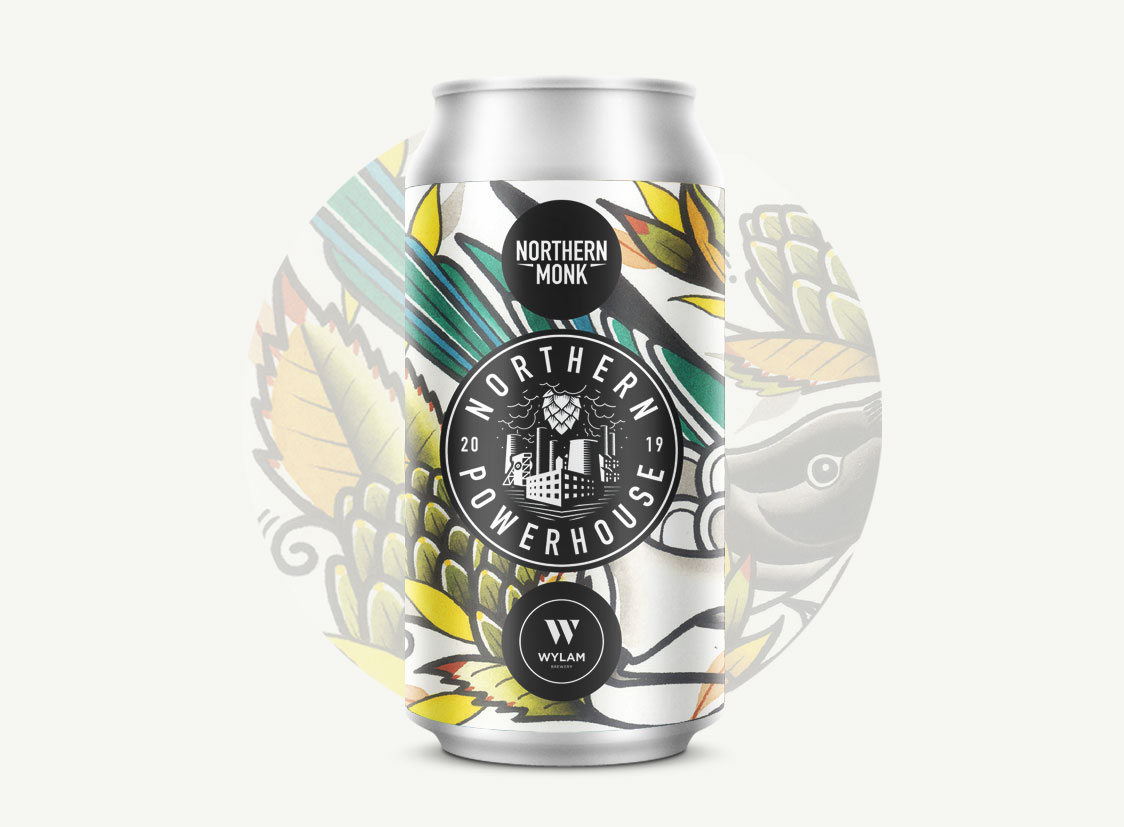 004 Tropical Sour IPA 6% // Northern Monk x Wylam
What they say: We teamed up with our Newcastle friends Wylam for this tropical sour IPA. Kettle-soured overnight and whirlpooled with Mosaic, we then added 200g/l of pureed tropical fruits and dry hopped with El Dorado and Citra.
Expectations: Two hop-slingers making a very hoppy beer with a sour twist? Bring it on. Whilst I'd probably have preferred the sourness to be left out, I'm happy to give it a go.
Reality: The sourness tempered my expectation but it needn't have as this is real good. It's more fruity than it is sour which is good and once the sharp fruit dissipates, the hop bitterness comes through and rounds out the taste. Also, it looks like a smoothie and poured like one.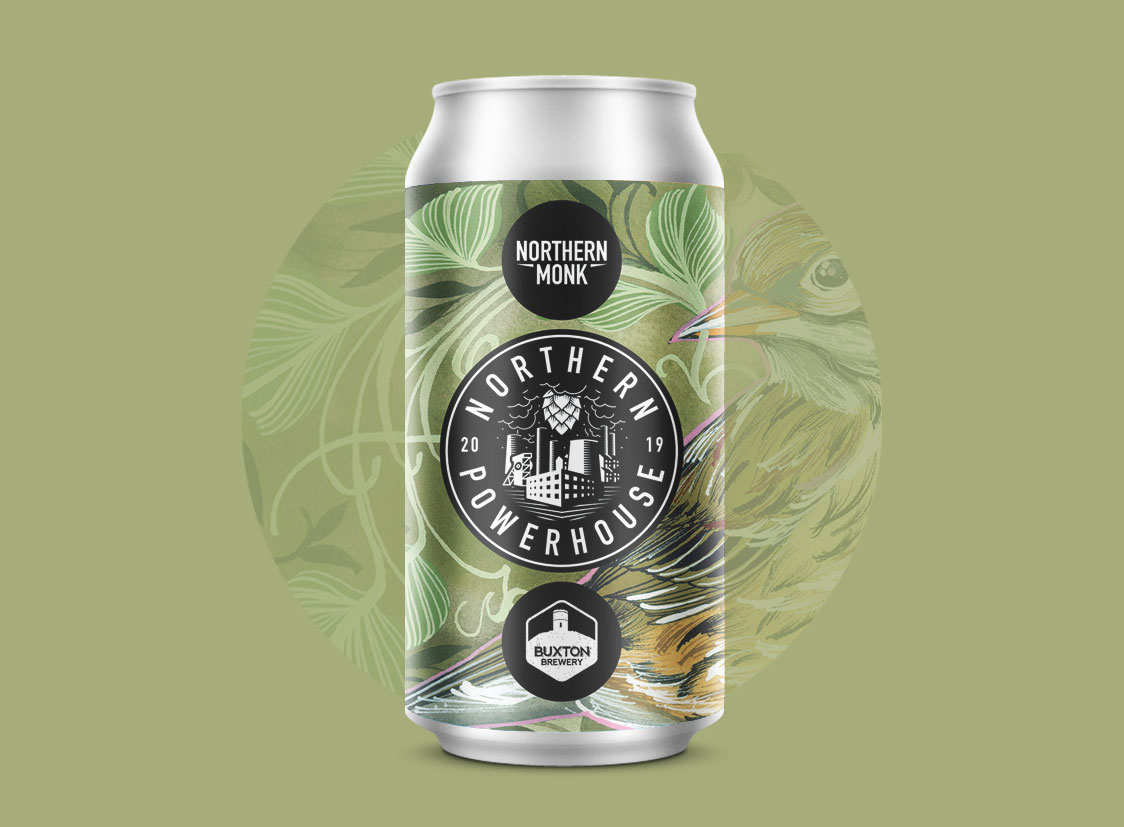 005 West Coast IPA 7.4% // Northern Monk x Buxton
What they say: It's no secret that Buxton quietly continue to make some of the best IPA's in the UK so it was an obvious choice to team up with them to revisit the west coast IPA. Packed with classic US hops, this beer is resinous, piney and packs a long citrus finish over a sticky malt back bone.
Expectations: A lot of people that love New England IPAs are often put off by the bitterness of a west coast IPA but I enjoy both styles. More and more NEIPAs are lacking that hop bitterness that they almost don't taste like beer so I'm hoping for a classic old school piney bastard here.
Reality: Just the ticket here. This is exactly what I wanted it to be. It's not too bitter and has just the right amount that it slots into this collection nicely. Too bitter would've probably been a bit jarring. The description Northern Monk gave above is pretty much bang on so I won't waste your time waffling anymore.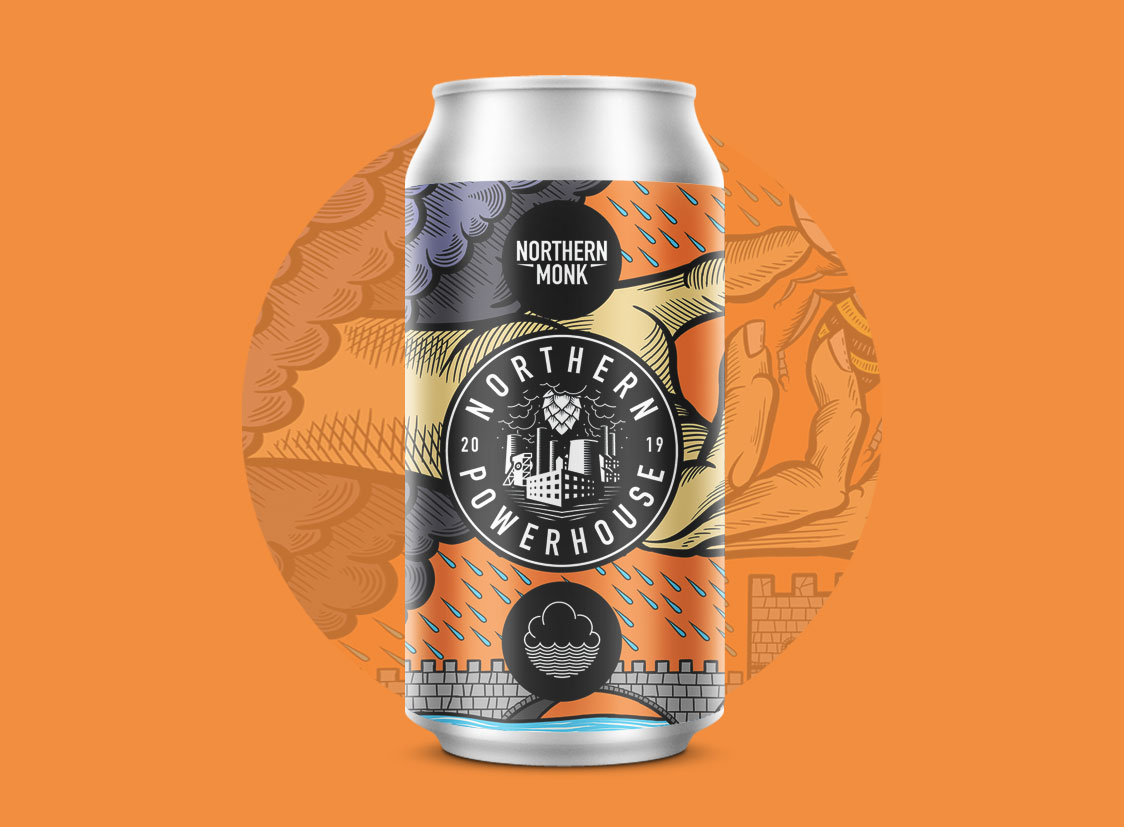 006 Double IPA 8.2% // Northern Monk x Cloudwater
What they say: For the double IPA in this series we brought in our friends at Cloudwater to help us brew this Nelson Sauvin-led offering. Backed up with the classic tropical notes of Citra, NZ Nelson brings tons of gooseberry and sauvignon grape character to this smooth, oat-rounded beer.
Expectations: Do I really need to write anything? Two breweries with a proven track record in DIPAs combining to make another means this is surely going to smash it out of the park? I'm setting my expectations high and will be very surprised if they mess this up.
Reality: There are three certainties in life: death, taxes and Cloudwater/Northern Monk making fantastic DIPAs. I'm probably swayed by cracking this open on the hottest day of the year but it's wonderful. Pillowy, soft, delicious. Lawd, she thicc though.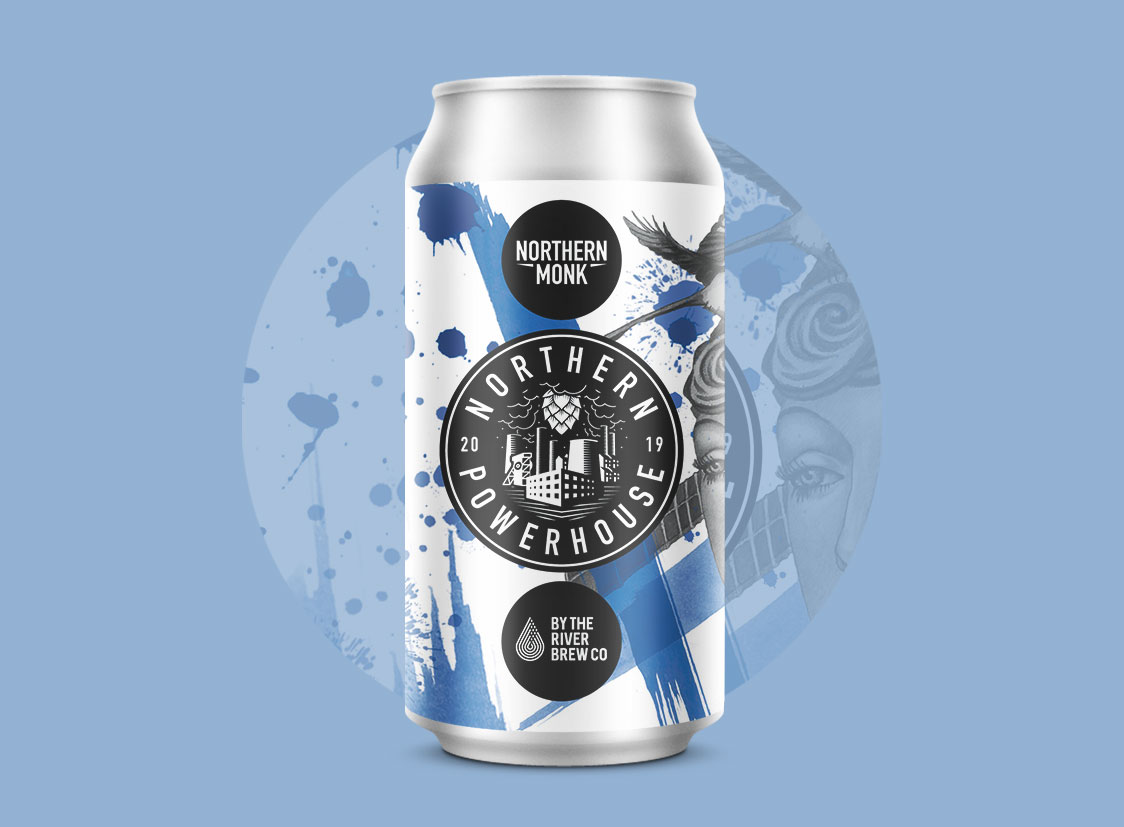 007 Imperial Maple Brown 10% // Northern Monk x By The River

What they say: Newcastle brewers and brown ales are made for each other. This imperial take on the style features heritage malts, a range of crystals and of course, brown roast malt. We then loaded the FV with rich maple syrup for a decadent treat.
Expectations: The only double digit percentage beer and whilst that's a shame, I'm pleased it's a brown ale. It's an oft forgotten style but when done right can be delicious. This modern re-imagining of the Newcy Broon sounds brilliant and I'm looking forward to giving it a sup.
Reality: So this is everything I wanted it to be. As I've already said but I'll say again, I love a brown ale. It's not one of the more popular styles so I'm try to drink one as often as I can. This is a great interpretation - it's got the hallmarks of a brown (roasted malts, slight nuttiness, some toffee) but with the addition of maple syrup and an amped up ABV it really elevates it to a classy beer. An evening sipper for sure.
Summary
Northern Monk have smashed it out of the park with this series. All definitely worth your time and all excellent examples of each style they represent. It's probably too late to get your hands on a box this year but I implore you to pick up the 2020 version as it's clearly going to be a cracker. I don't know who is taking on the mantle next year but with the calibre of breweries involved, it's almost impossible for them to fail. Roll on next year!