Wylam Brewery Northern Powerhouse Brew Series 2018
Howay man, the ever impressive Wylam Brewery have collaborated with eight other Northern breweries to deliver the Northern Powerhouse Brew Series. Eight beers inspired by the Great Exhibition of the North - "a three-month celebration of the North of England's pioneering spirit and the impact of our inventors, artists and designers."
Each can label has been designed to pay homage to the towns and cities each brewery is located in. The breweries (and locations) in question are: Black Lodge (Liverpool), Box Social (Newcastle), Buxton (err... Buxton), Cloudwater (Manchester), Hawkshead (Kendal), Magic Rock (Huddersfield), Northern Monk (Leeds) and Thornbridge (Sheffield). They've definitely nailed the spectrum of craft breweries from the North of England as we have some Beer Voyage favourites amongst others we're yet to sample due to their size and our infrequent visits Up North.
Only 6,600 of these cases have been brewed so we did the right thing and made one of them ours. Read on for our review of the beers in this eye-catching pack.
Disclaimer: I drank all of these beers over an empty Saturday. I did not drink them in order because, honestly, who is going to start on an impy stout? If you can work out the order as my reviews range from being fairly objective to just drivel then well done, you win some sort of award. (It's free. Take your free award and leave me alone.)
001 Chocolate Chip Vanilla Imperial Stout 10.5% // Wylam x Buxton Brewery
Expectations: Probably the one I'm most excited to try, although it being the middle of summer and this being an imperial stout it will likely be the last of the pack I open. Buxton are no strangers to brewing cracking super strength stouts - be it on their own or in collaboration with other breweries. In fact, in December, an imperial stout from both Wylam and Buxton were two of my favourite beers so it stands to reason this beer is going to smash it out of the park.
Reality: ALL OF THE CHOCOLATE. This is very thin for an imperial stout but the flavours are not lacking. It's pretty much like being in a chocolate factory. I'm not really getting the vanilla until the very end which is a welcome respite from the onslaught of cocoa. I imagine this beer would've only got better with age but needs must. Superb beer.
002 Strong Brown Ale 6.3% // Wylam x Cloudwater Brew Co.
Expectations: I've said before a brown ale is a style that does very little for me but if anyone is going to deliver an interesting, contemporary version it is the Cloudwater magicians. Sprinkle in a bit of Wylam and it's all setup to be a banger.
I'm hoping for a malty backbone followed up with a fruity, earthy finish.
Reality: Hmm. It's quite malty and nutty but has quite a sweet aftertaste. It feels a bit confused. It's very, very sweet when I was expecting quite a bitter backbone. Even so, it's still a good beer, just not what I was expecting. I am writing this seven beers deep so the fact there's a review at all is a miracle. I did expect more from this if I'm honest but not being into brown ales, I was never going to love it. Ho hum.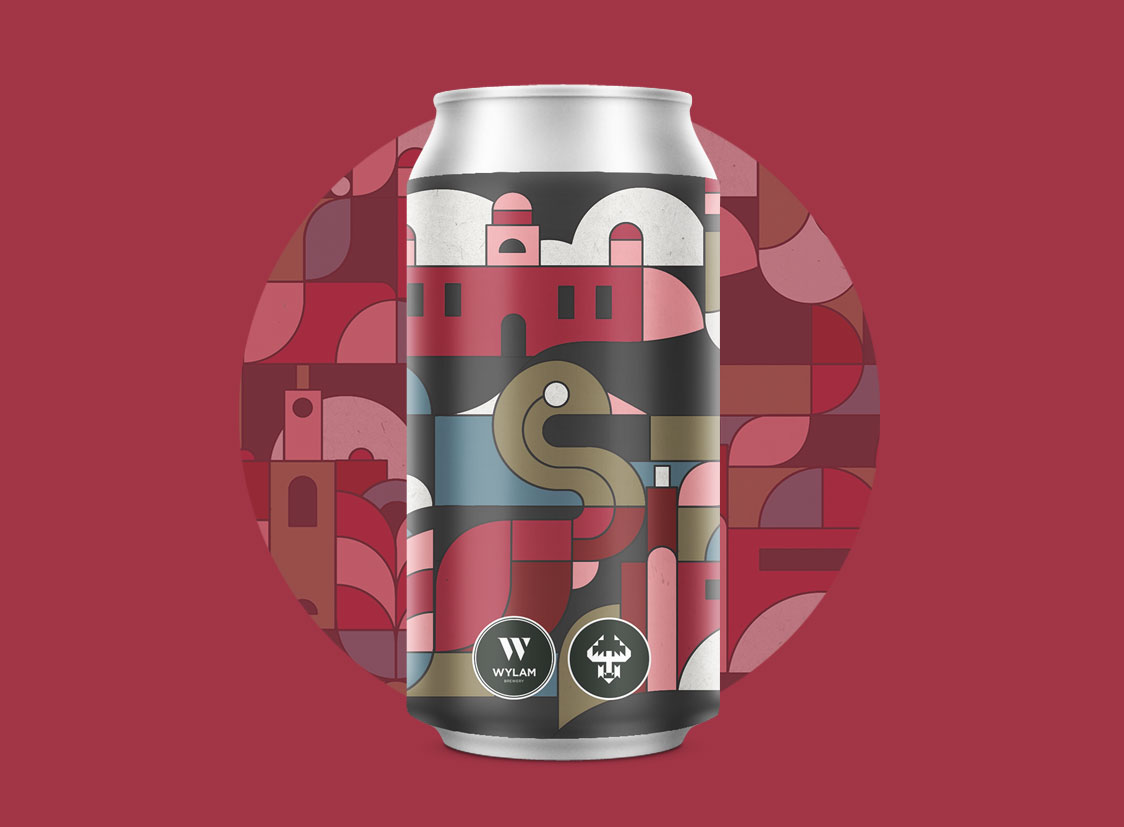 003 Mixed Fermentation Fruited Farmhouse 7.5% // Wylam x Black Lodge Brewery
Expectations: A beer packed with mango, peach and apricot sounds right in my wheelhouse. I've only had one Black Lodge beer before - a black coffee IPA made for Collabfest 2017 which I rated so here's hoping they can make it 2/2 with this light little number.
I'm expecting fruit. I'm expecting tart. I'm expecting funk. A saison done right is a beautiful thing to sip in the summer so I hope this lives up to the flavours dancing around in my head.
Reality: I'm surprised just how much I like this. It looks like a NEIPA but tastes like an imperial saison. There's bags of fruit here and it's everything you want in a beer. Refreshing and punchy. I am four beers into this series and so my judgment may be slightly impaired by booze but this is honestly very good. Black Lodge, I've got my eye on you.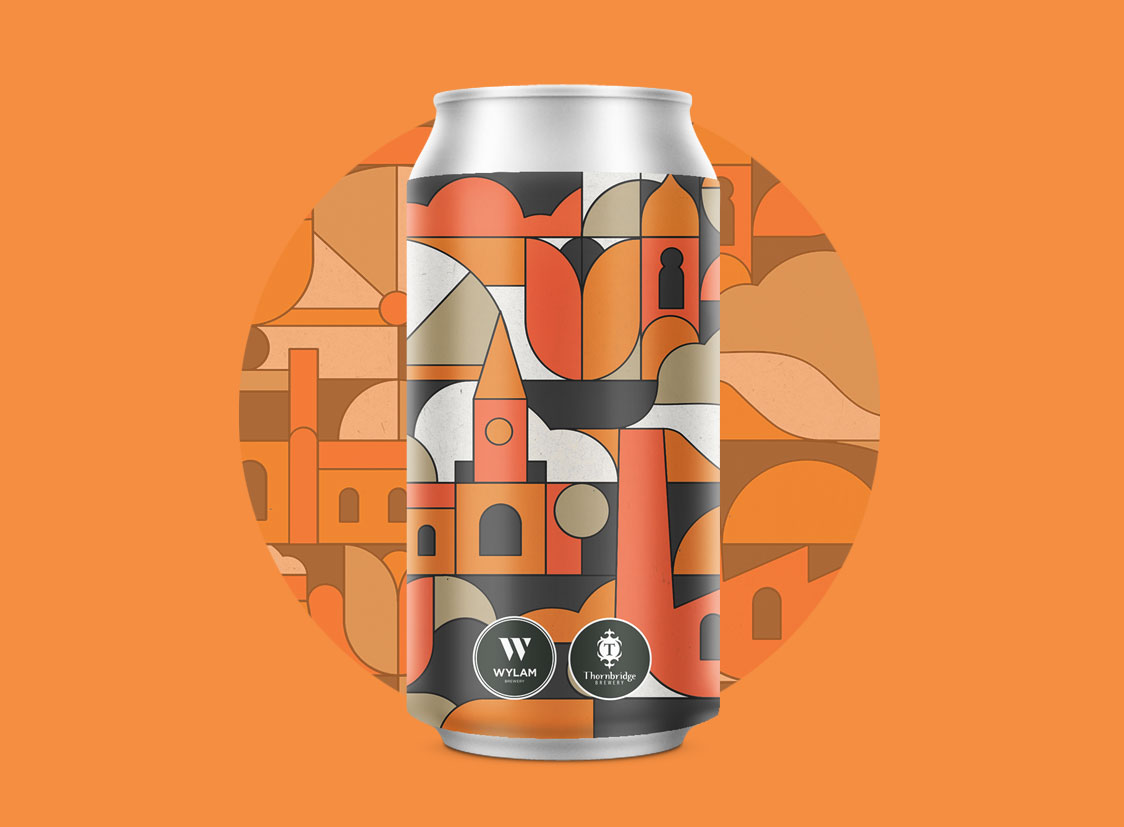 004 American Wheat with Jasmine & Orange Peel 5.5% // Wylam x Thornbridge Brewery
Expectations: Another style that doesn't really excite me. I find wheat beers in general much of a muchness and they often take me a while to get through. I'm willing to give the benefit of the doubt here as the extra jasmine flower flavours may add an interesting layer. Orange peel is quite common in this style so hopefully the two flavours marry up together well.
Reality: The jasmine is dominating proceedings here. The initial flavour is quite pleasant and orangey but the aftertaste is a bit like when you accidentally spray perfume in your gob. It's surprisingly light for a wheat beer and is more of a wheat/pale hybrid I suppose. Not one I'd rush to have again but it's going done easily enough despite the overpowering jasmine.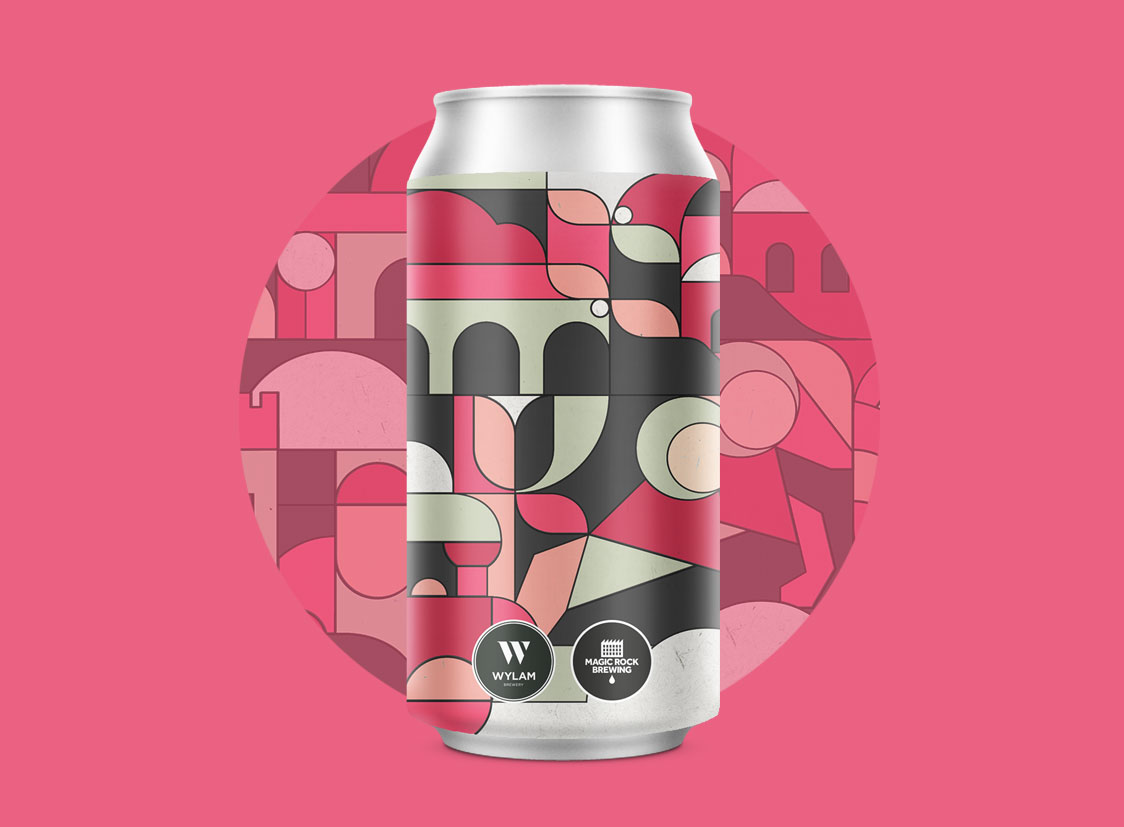 005 Forest Fruit Kettle Sour 4.5% // Wylam x Magic Rock Brewing
Expectations: Two of my favourite breweries combining for probably my favourite style of sour is a sight for sore eyes. Blackcurrant, blackberries, raspberries all combining to deliver a tart and balanced sour? Yes please.
I'm noticing a recurring theme of all of these beers (bar the first one) being optimal beers for the summer. Wylam are clearly sensible people.
Reality: This is like grown-up sherbet. There's a beautiful sherbet fizz followed by lovely tart dark berries. It's sticky and sweet but not overly so and is surprisingly viscous for a sour. Kettle sours are the right balance for me and this is tart but not mouth puckering. Top stuff.
006 DDH Pale Ale 5% // Wylam x Hawkshead Brewery
Expectations: A brewery I don't see a lot of down South. The only occasion I seem to drink any of their wares is part of the Rainbow Project. In both cases, they've been sours so I'm intrigued to try a double dry hopped pale from Hawkshead. The description ticks all the right boxes in terms of hops with US hops in Citra BBC, Chinook BBC and Amarillo which will hopefully result in a light, refreshing, fruity pale which is pretty much the perfect beer at this time of the year.
Reality: Yep, this is a banger. It pours a very light colour and smells incredible. Copious amounts of tropical fruits on the nose and it tastes like mango and cream. The finish is quite weak but at 5% it's a cracking pale. Summer in a glass. Great work.
007 India Pale Ale 7.2% // Wylam x Northern Monk
Expectations: From one pale to another, this time from Leeds' finest, Northern Monk. More hops than the previous beer (Citra BBC, Mosaic BBC, Vic Secret and Galaxy) and not double dry hopped this time means a different pale. The ABV has been cranked up too so the flavours should pack more of a punch to the chops.
Wylam and Northern Monk are two fine purveyors of this style so I know I'm in the safest of hands with this beer.
Reality: YEAH BOIIII - this is exactly what I expected but in the best possible way. Two of the UK's finest cracking out one of their best styles is a no brainer in terms of quality. It looks and smells like fruit juice but the alcohol kick lets you know it's anything but. It's got a bit of thickness to it, it's almost chewy, it's delicious. All hail the hazy IPA for it is wonderful.
008 DIPA 8.5% // Wylam x Box Social Brewing
 
Expectations: Finishing on a collaboration with fellow Geordies in Box Social Brewing comes what sounds like a big DIPA to round off the box. A slew of US hops in Citra Cryo, Amarillo Cryo, BRU-1 and Galaxy (some of which I've not heard of) means this should really pack a punch in every mouthful.
Box Social are pretty small (6 barrels!) so I haven't ever come across their beers before. Hopefully a trip to Newcastle soon will resolve that but until then, this will likely be my first foray into what they are capable of.
Reality: I am drinking this straight after 007 and I'm hard pushed to find much of a difference. There's slightly more hop burn here, so I probably should've let this settle a bit but it's everything the beer above was really. At what ABV does an IPA become a DIPA? Is there a rule? I don't really care either way because both of these beers are fucking brilliant. All of the hops.
Summary
An absolute banger of a box and at £5 per beer (the box was £40 RRP), this is really good value for money considering the quality overall. This series only goes to show just how strong the beer scene is in the north of England and long may it continue. This series was a reet bobby dazzler!