Drunk in... May
You are probably sick to death of hearing about May at the moment but, fear not dear reader, no fields of wheat were harmed in the making of this blog entry. And, whilst the beer may have been strong, we were definitely not stable after drinking some of these boozy bastards. Edition FIVE of our monthly round-up of our best-loved brews that have battered our beer-addled brains. Each month the lists seemingly gets longer; are we drinking better beers or just more in general?
Rather than give any real thought to our questionable drinking habits, let's distract ourselves with our picks for this month: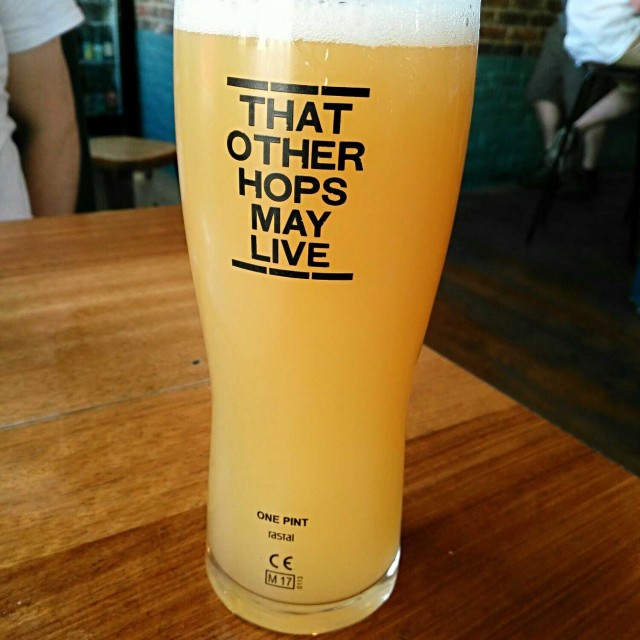 LIVE East Coast Crush - Session IPA 4.7% // BrewDog
This is something that I asked for on a whim in Brewdog Camden. It turned out to be a brilliant choice. A refreshing, fruity ale, ordered on one of the hottest days of the year, it was superb. I've heard some great hype about this since so I was glad not to miss out on it. More information on East Coast Crush and the Brewdog LIVE system can be read on the Brewdog Blog.
Cryo Baby - Session IPA 4.8% // Magic Rock Brewing x CRAK Brewery
Great session IPA from Magic Rock. This has been developed in collaboration with CR/AK brewery in Italy. Bold, with a nice smooth finish and a slightly lower ABV which makes this an easy IPA to enjoy. Fantastic can art as usual from the Magic Rock guys.
Totally Tropical - Pale Ale 5.7% // Irving & Co Brewers
Winner of the Strong Island Homebrew Competition 2017. I've found a lot of Irving & Co's beers to be quite samey but this tropical pale ale sets them apart. Really fruity without being a huge departure from their other popular ales. A really nice summer beer from the Portsmouth brewery.
In The Pines - American Amber Ale 5.3% // Wiper And True
This was my top pick from the Portsmouth Beer Festival 2017. Warm, resin, pine flavours permeate this smooth Red Ale. Another winner from Wiper and True. I really must take my own advice and get an order of their range in soon and maybe even pay a visit to The Old Butcher's for their freshest beers (I'll be in heaven).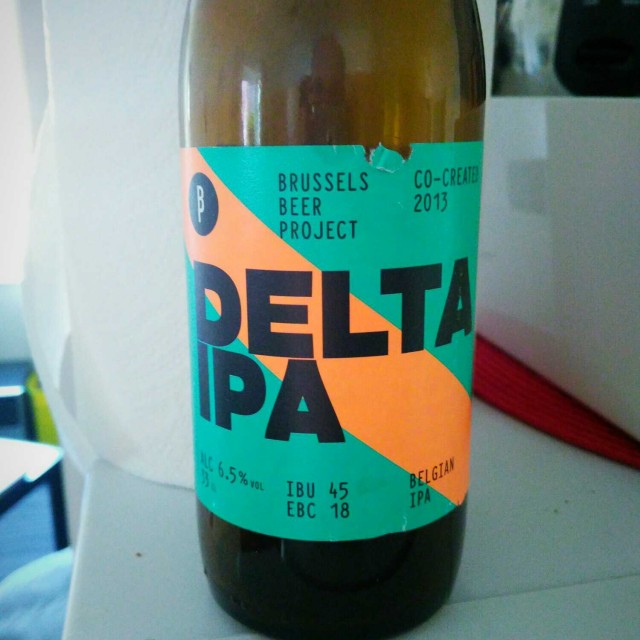 Delta IPA - IPA Belgian 6.5% // Brussels Beer Project
A gift from co-blogger Hedges. Brewed as part of the Brussels Beer Project, Delta is a hybrid Belgian style IPA. This means all the smoothness of an IPA with the strong dominant flavours of a Belgian beer. Delta had orange-citrus flavours that gave it a very well rounded finish. Overall, really enjoyable and a lot more character than I expected.
Stay Puft - Porter 5.6% // Tiny Rebel Brewing Co
During a weekend away in Cardiff I was fortunate enough to pop into Tiny Rebel, a located in the heart of the city. I was overwhelmed by the selection so opted to go for something I knew I would enjoy, the Stay Puft porter. Thick vanilla-mashmallowy goodness in a glass, served on nitro for an extra smooth finish. The Tiny Rebel bar is a fantastic place and I look forward to going back.
DIPA v13 - Double IPA 9% // Cloudwater Brew Co.
I'm well late to the party but this was an amazing beer! I was so glad to finally get my hands on a can of DIPA V13 and it lived up to all of the hype that surrounded it. Thick, fruity and immensely enjoyable. Sadly this is my first and last of the Cloudwater DIPA V range that I'll get to try!
Fantasma - Gluten-Free 6.5% // Magic Rock Brewing
This is probably the best gluten-free beer I've ever tasted (To Øl's Reparationsbajer runs it a close second). Massive mango juiciness made this beer very moreish on a sunny day in May. I bought this along with Magic Rock's Psychokinesis, a straight up IPA and was surprised that I far preferred the gluten-free offering. Now I just need to source another can.
Nebuchadnezzar - Double IPA 8. 5%// Omnipollo
A beer I'd been trying to get my mitts on for a while. Did it live up to the hype? You bloody betcha it did. I've drank a lot of DIPAs lately and most are more on the murky, juicy end of the spectrum whereas this was a welcome change of pace. It was still citrussy but had an almost spicy taste to it with a lingering boozy bitter finish. The alcohol hits you clean in the chops so you know it's 8.5%. Excellent beer.
Patrons Project 3.02 Tropical Death Party - Black IPA // Northern Monk x Siren Craft Brew
Black IPAs are a style that usually leaves me pretty cold but this souped up Black IPA from Northern Monk and Siren did the complete opposite. Thick and refreshing at the same time, the usual roasted malt flavours were not present here which is probably why I enjoyed it all the more. An initial coconut hit before finishing with bags of pineapple. The best type of pina colada I've ever had.
Sticky Bud - Double IPA 8.7% // Wylam
I picked this up on a whim having not really had many beers from Wylam but I'm glad I did. In a sea of DIPAs this really stood out. It didn't do anything different but had the perfect balance of flavours. Tropical, juicy, bitter and citrusy all at once. Why aye bonny Wylam lads!
Paradox Rye - Imperial Stout 15% // BrewDog
BrewDog is to impy stouts what Cloudwater are to DIPAs. Some of the best imperial stouts I've had have been courtesy of BrewDog and this one was no different. A new version of the Paradox series, this time aged in rye whiskey casks and for the first time sold in cans. To say I'm a novice whiskey drinker is an understatement but I'm definitely getting an appreciation for it through the medium of whiskey cask aged beer. A complex beer, this has everything you want from an imperial stout; bags of coffee, chocolate and molasses before finishing with the warmth from the whiskey cask. A great beer for a night-cap.
Shock Series: !!!PA Centennial & Mosaic - Triple IPA 13% // To Øl
The night before I had this I had been on a particularly boozy work night out drinking rubbish lager and wine (they were free at least). I didn't realise this was a 13% Triple IPA until after I'd opened it - I was hesitant I wasn't going to enjoy this due to the crushing hangover but it was lovely. Bags of flavour from the mosaic and centennial hops gave this a punchy tropical finish.
Big Ass Money Stout 2 - Imperial Stout 16% // Lervig x Evil Twin Brewing
And you thought the Paradox Rye was going to be the strongest beer this month. Think again. I professed my love for this in the Peckham write-up, go check it out there.
Paradise IPA - American IPA 5% // Bianca Road Brew Co
Another from an excellent day in Peckham, this was surprisingly awesome. Because I'm lazy, go and read the post for more details.