Drunk in... February
February was a good month for us, lots of beer deliveries, visits to some new bars and a couple of trips squeezed in as well, including a visit to Meantime Brewery. Continuing our monthly series, here are our top beers for February:
Bourbon Coffee Broken Dream - American Stout 6.5% // Siren Craft Brew
Somehow ended up having this version before the regular non-Bourbon coffee version that's pretty much ubiquitous. This take on it is better - much more coffee coming through and the bourbon finish made this one to sup rather than chin.
Heavy Water with Hazelnut and Cocoa Stout - Imperial Stout 9.8% // Beavertown
Similar to the Broken Dream above; I had this Hazelnut and Cocoa version before the regular Heavy Water version and again, this version reigns supreme. The extra chocolate and nutty flavours really elevated this stout. Big fan.
DIPA V12 IPA - Double IPA 9% // Cloudwater Brew Co.
It's Cloudwater, it's a Double IPA. Is it as good as previous versions? Probably not but who cares? When they are consistently churning out DIPAs at this level, you can't really complain either way. First version I've had in a can and it holds up just as well, if not better, than from a bottle.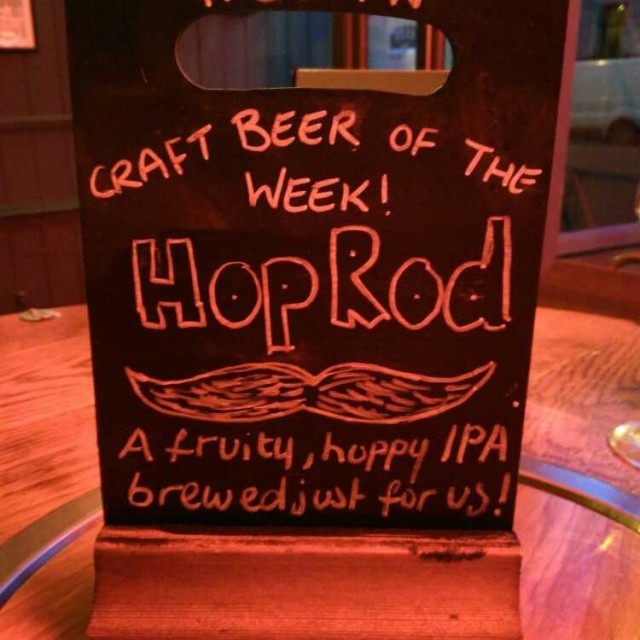 Hop Rod - American IPA 5.8% // Staggeringly Good
Mah gahhhd. They've done it again. I'm continually impressed by Staggeringly Good's range and Hop Rod is no exception. Brewed exclusively for Portsmouth pub The Beer Vaults; this big juicy number is divine and stands up to many of the offerings from their bigger, more established craft brethrens. I think I could have found my favourite beer of the year and it's only February!
Liquid Mistress - Red IPA 5.8% // Siren Craft Brew
I enjoy a red ale so was really pleased to sample this this gorgeous roasted beer. This really stood out from the all the big fruity flavours that I've had recently. This went down perfectly on a cold, dark Sunday afternoon where all we wanted to do was find a nice warm pub to hole up in.